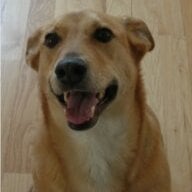 Joined

Mar 26, 2006
Messages

14,839
Happy Saturday kids!

Reporting in from the bed, with a big cup of coffee! We had a good time at the restaurant last night and then we went and met up with one of our auction friends and his wife and their neighbors at a Mexican restaurant. Which then led to the bar next door... You can see where this is going, right?! After a big Ichiban I had three glasses of mediocre-at-best wine. Ick. And ugh. Between all that acid and the giant pile of Japanese food my stomach was like WTF all night. Oh well, I'll likely going to live.

There's an estate sale this morning I want to hop over to. I could have (should have!) gone yesterday half an hour before they closed, but I just didn't have it in me. The good news is no one else wants most of the stuff I do so I'm likely ok! The ad says there's a lot of Talbots clothes with the tags still on so maybe there will even be some blazers or other work stuff I can snag cheap.

Liam is off to meet a buddy in the Farm and Fleet parking lot where they're going to rendezvous and then head to an auction. It's sunny here for a change, and the temp is supposed to go up to the mid-30s by afternoon. A virtual heat wave!