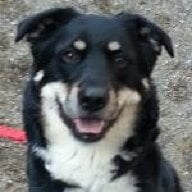 Joined

Apr 27, 2007
Messages

1,673
Hello Dee*Jay! I had the funniest dream about you a few months back. I was surfing through the internet and came across a picture of Liam Neeson with his new lady, and his new lady was you! So I thought, hmm...TR is Liam Neeson. Haha! Thanks for linking the olaplex site. Of course, I want to dive in and buy the whole hair repair kit. She did an olaplex treatment on my hair yesterday and it feels softer, but still damaged and frizzy. I need lots of those treatments. Sorry your car tried to kill you. That's my worst nightmare! I had a car once that would accelerate when you had it in cruise and tapped the break to slow down. So you don't like your Audi? I have it on my short list of suvs to research for my next car purchase.

Marcy-that's some crazy damage to the car! Wow! I'm sorry you guys have to deal with this now. On one hand, you'd rather your truck not be totaled because of the expense. On the other hand, you'll be driving a (fixed) wrecked vehicle. It's no-win, unless Marty wants a ew truck! Yay for getting your new ring tomorrow!! That's something to look forward to. Your total today sounds very impressive. You have been so good to keep up with it. I'm jealous! The lazy me seems to have taken over, and the tries to do better part of me didn't put up much of a fight. I had the deep conditioning treatment on my hair yesterday and a trim. What did you do to help your Ronald McDonald hair? I have been growing my hair, taking care of it and not using heat, no flat iron or dryer, reading hair product ingredients..all that. I was learning what to use for my curly hair and it was actually looking pretty good before she messed me up. I'm going to be so mad if I end up having to get it chopped off.

We dodged the big nor'easter. Yay! We were supposed to wake up to ice accumulation with snow accumulation on top, but it was just barely warm enough that we ended up with rain all day. I'm always okay with missing snow and ice. I feel like I'm slacking this week because I need to be taking time off. I only worked 1/2 day yesterday, and logged out on time both Monday and today. I had a leftover stuffed pepper for dinner and have been watching goofy shows on Britbox all evening. Have a wonderful day tomorrow!