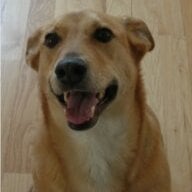 Joined

Mar 26, 2006
Messages

13,727
Happy Friday kids!

Curby, I read about the winds you're having! I think one report said 105 MPH. Isn't that a HURRICANE?!! I'm sure I told you this (because after all this time I'm sure I've told you EVERYTHING, hahahahaha!), but I was once lifted off my feet crossing a bridge over the Chicago River carrying a golf umbrella. Fortunately it was just a little bit and I came right back down squarely, but it was a surreal moment!

Work this week has been out of the park crazy. I won't bore anyone with details, sufficient it to say if it was always like this I'd find a new job! I've even got calls on Monday, and technically we're "closed." Not happy about that At All.

This weekend I need to do the 2020 accounting for the cow bag lady and also a friend of hers that I've picked up along the way. To really finish it I'll have to go by her house and pick up The Magic Box Of Receipts, but I'll loop that in with a trip downtown that I'm hoping will happen some time next week (assuming the contractor gets his act together and provides me with a quote so I can give him a deposit check, and I'm also hoping my emerald will make it's way to Chicago eventually and I'd like to see it!).

OK, early call this morning, and one video no less (!?!) so I better hop in the shower. And I haven't washed my hair since Tuesday so that's on the agenda while I'm in there LOL.

Later gators!