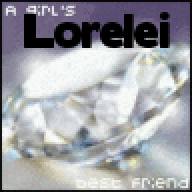 Joined

Apr 30, 2005
Messages

42,064
Happy new week all!
It is hard going here at the moment due to the pants weather we have been having, but I am determined not to let it get the better of me. As it is so cold, our little gym is freezing and a blow heater doesn't make much difference. So I am going to get Hubby to move the elliptical or treddy into the house so we can continue to work out. I have tried as weather permits but it just isn't working for me, so as I feel the benefits I get from working out outweigh the inconvenience of having equipment inside the house then it should be ok on a temporary basis.
Sometimes we have to make a little more effort so we can keep on track, if there are many factors which can put you off working out - in my case freezing cold room, equipment which doesn't work efficiently due to the cold, messed up TV and DVD again due to the cold then you are really setting yourself up for failure as I have discovered. It is going to be very inconvenient having gym equipment inside the house, but as my overall health and well being is a huge priority then that is what I will have to do. And look forward to the warmer days ahead.
Hopefully once these stumbling blocks have been eliminated, I will be able to get back on track without too much difficulty. So it might be worthwhile just having a think about your workout/ eating routines and if there are any ' saboteurs' that need removing in order to help you work towards your goals more efficently. What may not seem to be particularly negative circumstances can quickly become a PITA and interfere with your best efforts if you don't keep an eye out for them and send them packing. Heres hoping that I get back on the elliptical with a vengeance!
Have a great week