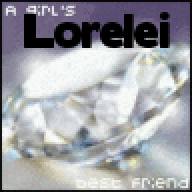 Joined

Apr 30, 2005
Messages

42,064
Happy new week all!
Everyone is doing a great job - well done!!!
Today I wanted to discuss the times when things don't go so well and having realistic expectations. Even though I have been following this way of living for almost four years now, I still get days where I feel heavier than others, unsatisfied with my appearance, struggle with trying to make the best choices - the list goes on. I wish I could honestly say that it has been plain sailing since I have been trying to live a healthier lifestyle, but it hasn't been quite that easy. One thing I will say though is that it is so worth it in making the effort to try to stick with this way of living. I still remember the days where I knew I was getting it so wrong, eating badly and not feeling my best, but due to the bad advice I received in my earlier years and silly stupid diets, it appeared it was either a case of be starving hungry and exist on tiny amounts of food I hated, or eat what I wanted to, so invariably I chose the latter....Until the penny finally dropped that maybe I could find a way to live without all this anguish with a modified approach and try to kickstart my metabolism into working more efficiently with some exercise.
I am now reasonably at peace with my body, which will never be perfect - but despite my back problems and the resulting issues, my body works well for me and I am grateful for the better health I can enjoy thanks to my healthier lifestyle. I try to think of calories more in terms of fuel, and trying to balance what I eat compared to my activity levels. I am a work in progress and always will be, as I realize the day where I have all the answers and never have to worry about working hard to keep a healthier body isn't going to come - ever. But thats ok, each new day is an opportunity to do better, learn more and importantly be grateful that now those days of starvation and absurd starvation diets are firmly in my past - where they belong.
Have a great week