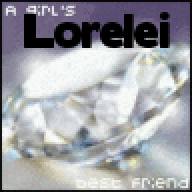 Joined

Apr 30, 2005
Messages

42,064
Happy new week all!
This week I just wanted to bring up safety issues, it is often a good reminder for us to make sure we are keeping ourselves safe when working out or exercising.
Make sure the equipment you use is safe to use and in good working order as far as possible.
Wear the best clothing for the activity you are doing. Don't wear loose clothing that can get trapped or catch on machinery. Check that shoelaces if worn are tied and double knotted. Wear helmets if doing an activity that require doing so.
If you feel unwell - DON'T work out, tomorrow is another day.
If you begin to feel unwell while working out STOP and seek medical attention.


If you are running or jogging outside, keep a cell phone with you and make sure someone knows which route you plan to take, the time you left and the time you will be expected back. If you have any medical issues that need to be known, make sure these are on your person so that these are seen by emergency personnel.
Try to keep to busier areas and keep your wits about you, avoid secluded areas especially at sunrise and sundown or in the dark.
If anyone can think of any other important safety issues we should address then please post them. Please everyone, just take a minute to run through your workout routines and just make sure you are doing everything you can to prevent accidents and keep yourselves safe while working out.
Have a great week!