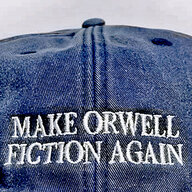 Joined

Apr 30, 2005
Messages

29,168
Congratulations on the beautiful recut.
Low weight loss is of course a reflection of the cutter's skill, but it's also a function of where the original girdle was located in the side view.
For ideal cut the girdle needs to be positioned just right, not too high or too low in the side view.
Crown and pavilion angles are related to girdle position, which is all key to sending light rays in the right directions for the best light performance.
If ideal cut dictates the original girdle needs to move a lot up or down (in the side view) you'll loose
more
weight - which is not the cutter's fault.
If the girdle happens to be at, or near, the ideal location in the side view you'll loose
less
weight
Your diamond's diameter being reduced by only 1.9% (from 8.77mm to 8.60) means the girdle happened to already be close to the ideal position in the side view.
While I love and respect
Brian Gavin
's work, no cutter gets credit for the part of the low weight loss that resulted from this particular happy coincidence.
I am certainly NOT poopooing Brian.
If one of my white diamonds ever needs a recut it'll likely go to
Brian Gavin
or Yoram at GemConcepts.
15+ years of reading PS results in my trust and admiration of these two diamond cutters.
Last edited: