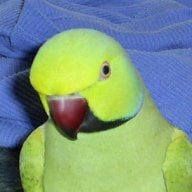 Joined

Jul 14, 2006
Messages

2,037
After so much time and consideration of how to reset my ring I came to the conclusion (with some kick in the behind from my husband) to start the process with Leon Mege.

I talked to him today and he is so nice! What I am asking for is pretty simple: my 2.27 RB set with shield shaped side stones, center stone to be in four double claw prongs.

So far it is really very preliminary - I don''t exactly know how those shield shaped stones will be set, prong wise. I told him I wanted F color ones to match my stone.

Does anyone out there have a RB with shield shaped side stones and could post a photo? I originally wanted 3 rounds, but that idea failed. I love the look of tapered baguettes, but wanted a slightly more substantial look on the side stones. Shield shaped ones seemed to fit the bill and also very elegant.

I am very excited about this, though a little nervous to plop my ring into the US mail. Sigh. I''ve done it before, and it worked, but it''s scary.

Right now my ring is not insured - would it be better to insure it before I send it out? I figure it would be insured while in the mail and then insured against loss/theft while it is with Leon. Is that enuf or am I crazy to send it out w/o insurance?