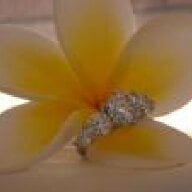 Joined

Jan 17, 2009
Messages

2,692
Hi everyone

I was hoping someone could shed some light on the confusion i have created for myself.

i have a gia excellent cut round brilliant diamond. (we don''t see to many ags ones in oz).

Anyway, i was just putting the depth and table % and the crown and pavillion angles into the hca and it come back with a score of 3. Not as good as i was expecting for the sparkle that the diamond had when i saw it in the store.

Anyway, being bored i decided to put the depth and table % in as well as the % for the crown and pavillion that were listed on the certificate and it has now come back with a HCA score of 1.6.

Is this possible or what am i missing?

I''m sure there is a reasonalbe explanation for this, i just wanted to know what it was!!!