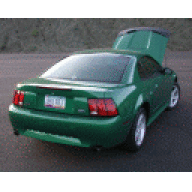 Joined

Oct 17, 2002
Messages

84
Garry, or anyone else who knows, I have a quick question. Is there any way to specify, either using a command line, or an encoded URL, the parameters to the HCA? For example, if I wanted to analyze this stone:

60% depth
57% table
35 crown angle
40 pavilion angle
0 culet

Could I use any method other than hand entering into the web page? I am wanting to do some quick batch mode HCA runs for a list of stones I have. I have all the measurements in a text file, but am too lazy to plug them in manually.

Is there a downloadable version of HCA?