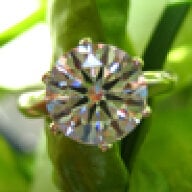 Joined

Aug 8, 2005
Messages

7,395
so, dh and i are headed to hawaii for our 2nd anniversary!! super super excited but oy,i''m having such a hard time planning it. i''ve read nearly every hawaiian thread on ps and i still feel like i can''t quite grasp which islands to see. we''re only going to be able to go for 7-8 days which doesn''t leave a ton of time for island hopping. but since it''s not our honeymoon, i want to take it all in and not just rest & relax, you know?

i figured we can take in 3 islands. i know it''s a lot, but i think we can do it.

hotels:
2 nights - oahu - the royal hawaiian (hilton)
2 nights - big island - four seasons or mauna kea??
3 nights - maui or kauai... maui - Fairmont Kea Lani or westin in ka''anapali or Wailea at the Four Seasons, kauai - grand hyatt

activites:
oahu -
polynesian cultural center
eat malasadas
hiking diamondhead

big island -
star gazing at Mauna Kea
lava & valcanos
sea turtles in kiholo bay

maui -
sunrise from haleakala creater
helicopter tour on blue hawaii
whaler''s village
lavender farm
mama''s fish house
road to hana

kauai -
whale watching via boat
dinner at the beach house
see na pali coast
shaved ice at matsumoto''s
see the sea turtles
helicopter ride
hike waimea canyon
queen''s bathtub
spouting horn

questions:
1- where to stay on big island? there were a couple of recs for mauna kea & four seasons anything else i''m missing?

2- is kauai the only place to do whale watching or do the other islands have this as well?

3- anything else i''m missing? other recommendations?