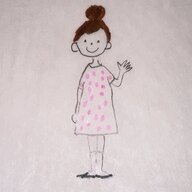 Joined

Feb 2, 2016
Messages

10,864
Not just IG but any resale site.
I'm going to keep this vague because I don't want to make this a targeted post about this seller, I just want to see if anyone else has seen this happen.
A few months ago there was a five stone ring with an "unheated pink sapphire from Ceylon" in the center around a carat and four diamonds pulled from a brooch, total carat weight 2.5 all together. The setting is a reproduction by a well known vendor on PS. It's a gorgeous ring and sold for $2900.
The IG seller that bought it gave me dibs since I expressed interest when she posted that it would be for sale. She messaged me and said she would be selling it for 7K!! I was so floored and told her there is just no way, way way out of my wheelhouse.
So a potential $4100 profit, the sapphire does not have a cert to verify that it's unheated or Ceylon
I just find that price outrageous considering.
Has anyone ever has their eye on a piece and had the same thing happen. Or, have you taken notice of a hefty markup on a piece?