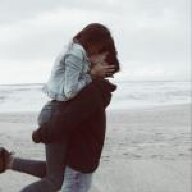 Joined

Jan 25, 2016
Messages

31
I'm back again with more thoughts and clearly, questions.
I've been over thinking and staying up way too late obsessing over this dang garnet and how the heck to set it now that I've semi back tracked and decided I think it needs a halo due to it's edge inclusion.
So, today I was pawing through my jewelry box when I came across this chunk of rock and opal. It was given as gift to me over 15 years ago so I honestly have NO CLUE what it's origin is. I just think its very pretty.
Here come the questions.
1. How/Who/Where can this be authenticated as real?
2. Who could I ask to cut this, into 2 or more pieces.
Onto pictures, everybody loves pictures right?!!