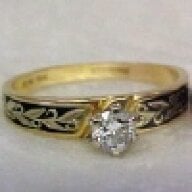 Joined

May 9, 2006
Messages

1,794
*Note: due to the recent concerns over the happy LIWs being under-represented in this subforum, it''s time for an update from your #1 LIW lister.
My update is as follows:
I have learned that there are 2 good things about where I live; my FF, and warm weather. I''ve seen snow 3 days since I got here, and it will be a year at the end of May. I walked to work in shirtsleeves for almost the entire winter, because it was too hot for a coat. Thassright. Too hot for a coat. So when my Canadian friends were reveling in their progressive society smugness, I at least got to shoot back that it was summer temperatures chez nous whereas they were in snow up to their statistically-per-capita-leaner behinds.
Since October, I have been working in the ''pink ghetto'' (google this term if you haven''t heard of it before, it''s not a socio-economic or other type of slur, it''s an actual term for call center type jobs, not coined by me) and unfortunately have been stuck on truly abysmal shifts that end at 10pm at the earliest to midnight at the latest. FF teaches 8am classes, which means he''s up by 6:30am, and as such he''s already asleep before I get home, and I''ve only been asleep for a few hours by the time he wakes up. This has caused a lot of frustration and heartache for us, because I didn''t move to his country to see him during my 50 minute lunches and occasionally for a few hours on my random days off each week if he happens to be at home instead of the lab and not buried behind a stack of papers and books.
Lurve in a Time of Doctorates is not an easy thing. (Can I get a wut wuuuuttt from the ladies out there who have been in graduate student relationships?)
However, there have been broken promises made at work involving upcoming schedule request opportunities that have yet to materialize, but if they do appear and I end up reasonably ranked when it comes time to grant requests based on order of performance, I could end up with a decent schedule that would not only allow me to see my partner for more than a few hours every week, but also allow for things like laundry while he''s awake and gym time. I seem to be heading for a faceplant on 30 and I''d prefer to be a little less unhealthy when I land. Even if it''s going to be face-first.
I have also learned that the health care system, despite all my paranoia, is actually much worse than I imagined.

Between the shenanigans my employer has pulled and the health insurance company''s antics, I realize that for all the posturing and preening, there is an endless supply of money to be made off health care, because people will always get sick, and have no choice but to pay up. Employers will strut and puff out their feathers about how generous they are to offer benefits but then do everything they can to get out of making good on their promises.
That being said, I have a lovely doctor who is a fellow Canadian transplant, and I am now on thyroid medication at last! I am having to pay out of pocket for many, many things, but it is a relief to have my condition substantiated. I had a lot of improvement in my symptoms in the first week or two, but regressed after that, so we''re currently on a little dosage-tweaking safari.
I''ll avoid going into the culture shock stories to avoid offending any of the lovely ladies from my current neck of the woods.

Suffice to say, O Canada, my lost home of sanity, my heart beats hard for thee. I''m feelin'' some true patriot love right about now. (If you''re not familiar with the Canadian national anthem, ignore the previous two sentences.)
However, for the rare moments that I do see the man for whom I left home, country, family, friends, and civilization behind, I''m totally, blissfully happy. I''m in no rush to get engaged; I know it will happen when it happens and that it''s a matter of ''when'', not ''if''. Living together has really taken the pressure off, and we''re just enjoying being in physical proximity. I''m getting used to the idea of ending up married, and am much less hysterical and claustrophobic at the idea. I''m not sure how life managed to plonk this man into the middle of my picture, but dang am I glad it happened. He''s pretty unbelievably spiffy. Wish we could spend more time together; I''m not putting up with all this garbage because I have a taste for it, I''m doing it for the guy! Texas isn''t easy on him either, but I feel like we''ve settled into being our own little unit. Us against the world, Bonnie and Clyde, yo!
In all seriousness, though, I feel a comfort in knowing we are a cohesive partnership.
Makes me reflect on how so many couples get caught up on waiting for the ring, the debt from the car, the house, the colonization of the moon, whatever it may be. The only things people
need
to get done before they get married is any work that needs to be done on the relationship itself.
Also, as time has worn on, I''ve completely fallen for my placeholder ring (see avatar) and I am kind of reluctant to replace it with a real engagement ring; yet another reason not to get too anxious about the engagement!

Right now, my focus is on working and climbing the ladder, his is on his PhD. In a few years, he''ll be doing his turn as an AF psychologist and when that''s over, our student debts will be completely clean. Once neither of us has any debt, perhaps then I can entertain the idea of splurging money on a sparklie ...

One thing this process has taught me is that life is ultimately about tradeoffs. I chose the guy. I''m happy. Everything else is insignificant details.