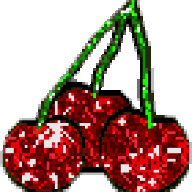 Joined

Jun 28, 2006
Messages

1,320
As many of you well know I chipped my e-ring stone and am working with the insurace company to get the money to get a new one. (I should have more answers tomorrow). So I have started to look around ut have some questions.
Well I do want to upgrade in size. I had a 1.3 H VS1 before and now I am thinking of a J stone so I can go up to around 1.75ish...but I am a bit nervous about a J. I could not see color in my H.
Just a few questions:
My H was graded by GIA and the J stone that I am looking at is AGS, how much of a difference in their grading systems?
The J has strong blue fluro. I have not seen a stone with strong blue, I know it may help the stone appear more white face up but does it help overall as well? Pros and Cons? John from
WF
is going to look at the stone for me and give me his opinion as well.
Anyone go from a H-J..are you happy with your choice or do you regret it?
I do really think I will like this stone, it''s an AGS000,and scored 1.5 xxvv, how much difference is there between x and vg in scintillation?
Thanks for the help, I''ll post pics when I get them.
KT