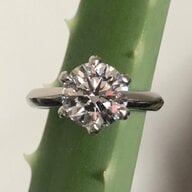 Joined

Sep 30, 2015
Messages

69
Just wondering if anyone can tell me anything about this ring. It's been in my family for at least 50 years and I've worn it almost daily for 10 years. It originates from my grandparents, jewelers who did business in Europe and Asia many decades ago.
I believe it's called a gypsy setting, but this one in particular has been carved out to look like a star. However, there are 4 prongs holding the diamond in place. The thin black line on the outside of the band and dark smudge on the inside have not changed in the 10 years I've had this ring. Does anyone know what they could be? I believe the ring is gold but I've never had it tested. It's quite heavy for its size. The small 10 point diamond (it's about 3mm across) doesn't have any flowery facets, but I am not sure if I am looking at a poorly cut modern round or a poorly cut transitional round or something else. There is a stamp on the inside of the ring, but I can't make out what it is at all.
Just curious about its history (if it has any). I'd love a story to tell when I pass it down years from now.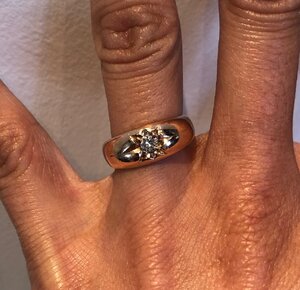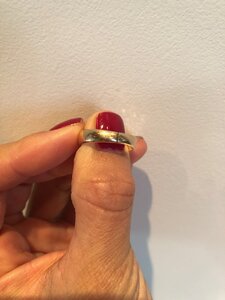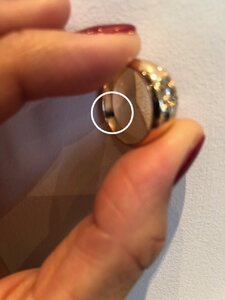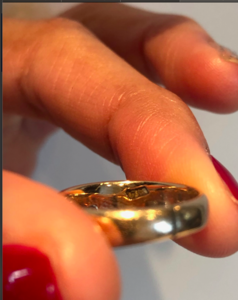 *Edited post for grammar and to denote more details after re-examining ring under a 40x loupe.
Last edited: