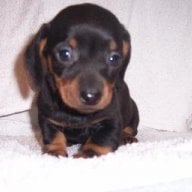 Joined

Oct 19, 2005
Messages

3,672
Hey guys, sorry this may be possible TMI (what am I saying, it is TOTALLY TMI), but I need some help. For the past two months, I''ve had painful urination and sex, so I''ve refrained from the sex. I found that I had two small tears inside my "area" (cleared up before the sex), and went to see the gyno. I was tested for everything and there wasn''t a problem.

I don''t know what it could be, to be honest. Same partner for four years, and before two monogamous partners who were tested as well. I''ve been on BC for 9 years, the same pill- if that makes a difference. Other info: Major allergies, and I tested positive for anti-nuclear anitbodies (found in Lupus patients), but not the lupus, so I don''t know if that attributes to connective tissue problems.

If anyone can help or just give advice it''d be greatly appreciated. The pain is agonizing. And we''re going to be married in 7 months and I''d really like to have a nice honeymoon- if you get what I mean.

Thank you all.