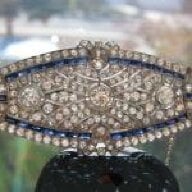 Joined

Nov 24, 2006
Messages

24,300
I just need to vent. I work hard and take home work on the weekends. Tonight I heard my father has something wrong with his heart; he was admitted to the heart hospital. I said I would get something done over the weekend since it needs to be done asap. I am so torn. I want to be with my family. Do I tell my boss this is a family emergency and be there for my family or try and do both? My husband thinks this is a no brainer, what do you think. I probably will say I need to be there for my mom and of course myself. Why do I feel bad about that decision?????
Maybe I am completely wacko for this even being an issue

ps. send good vibes for my daddy please.