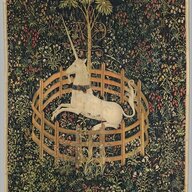 Joined

Sep 13, 2019
Messages

2,472
Fascinating point of view...

I'll start with the end.., The only (well mostly) logic marketing in the diamond industry is still based on historical methodic..., sell by weight and a lot. There are several cut options to choose from and good luck. That's the current norm!

In recent years some more specialized niches were born offering different or more value elements but mostly still catering to the usual normal mentioned above.

The industry at large is still busy pushing supply than listening to consumers for what they really want..., the genuine demand side.

Just like people understand the logic behind darkness in diamonds in a dark, unlit environments they should know that any overwhelming (of practically anything) disrupts the reality of things so does bright direct sunlight on most normal diamonds.

The beauty of diamonds is not just light performance based.., IMO, diamond material and proportional three dimensionality can offer great visuals even in the strongest sunlight. But if we are referring to 90%+ of diamonds cut in the last century, three dimensionality was not a strong point.
Interesting thoughts. I can extrapolate the marketing in the diamond industry to other direct to consumer industries - quantity of pretty much anything becomes paramount
this is a bit of a detour from my original post..
but my suspicion is that a percentage of consumers are becoming more discerning as compared to the last few decades - i have no data to support this, only a hunch - especially when i consider my millennial peers that have a growing interest in artisanal goods, ethical companies (not just environmental, but paying living wages, etc), and strong research inclination to select products b/c of availability of information - this may not always extend to diamond purchases, but for some it might
my point is that with concern for quality, comes research. it's almost as though you need to be taught how to appreciate a diamond, especially one i'd consider "artisanal" (whether it is super ideal, or an antique diamond cut by hand)
even the concept of three-dimensionality when it came to diamond performance didn't really occur to me, but now that ive read it, it makes so much sense - especially if i think of it as almost a category, or a way of assessing a diamond's traits that might not be captured otherwise
but this leads me back to the concept of "error prevention" - i noticed especially with super ideal buyers (threads titled e.g. "Do all well cut diamonds must appear dark?" sometimes a diamond may perform differently than expected, which is perceived as some kind of failure, when really it's not that at all
blogs, and even posts , like these are highly valuable!
thanks for sharing the knowledge