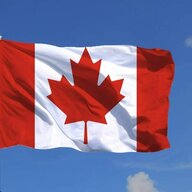 Joined

Feb 2, 2011
Messages

1,257
ack!
It's driving me crazy. I've had a pixie cut for 20 years. I initially just wanted a bit more length as my stylist had taken it very short. Once I got another inch I decided to keep going. Some changes have happened in 20 years though. My hair is salt and pepper (I don't colour it), and the hair is growing so s-l-o-w-l-y. Half as fast as 20 years ago

and, it's frizzy. Not wavy enough or curly. Just frizzy. Sigh.
I was going for regular trims but have stopped for the past few months because my stylist kept cutting it off. I don't think she knows how to see me through this process very well. It's in a very awkward stage - the mullet. I won't trim up the back as I'm going to try a Shag style and need that length. So... the mullet. I'll go in for a wee shape in a few weeks. I'll go crazy if I don't. I'm too old for cutesy barrettes and bandanas etc.
Anyone else going thru this or remember how painful this process is LOL?
I'll give it a few more months, but if the hair isn't very nice - I'm back to the pixie. That I do well as it's fairly thick (although not like 20 years ago!) and the whites are very pretty.
Wish the white was curly - rainy days it has a slight wave. Just too dang slight to do anything with!
Share your stories?