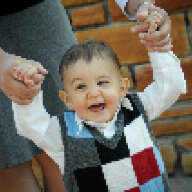 Joined

Jan 20, 2009
Messages

228
I have been waivering back and forth, should I return it for a
WF
stone, should I keep it and pray to find a gorgeous setting I can afford, etc.
Today I got my GIA appraisal done on the stone and OH. MY. GOODNESS.
This little beauty is a KEEPER.
It retails for $4000, it''s wholesale price is about $2350, and I paid....$1750.
The only discrepency between the IGI and my appraiser''s report was that the IGI said it was Mod Blue and he said Strong Blue, but it is a gorgeous strong blue fluor. I think I actually love it more!
Then I told him the issues I was having with the settings, and he recommended a place that I was trying to avoid. It was one of those places that had the cheesy tv commercials, and lame radio ads. I went in there, and sure enough they had the exact setting I was pretty much thinking I was going to have to have custom made. It would have to be the perfect compromise between my halo and Novo setting that I wanted. What is even better is that is came in waaaaay under my budget.






It should hopefully be set by Monday, Tuesday at the latest.