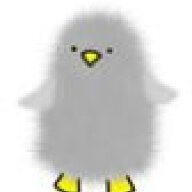 Joined

Mar 6, 2009
Messages

30
After a long time with the BF, I finally got it.
I picked it out. It was the ring I always wanted since I was a little girl.
I am hoping that it is a good ring for the price. I am getting it appraised on Wednesday (3/11/09) of next week.
It is an EGl-USA certified (I''m a little nervous about that, but reading on here... I expect the ring to appraise with the color and maybe the clarity to be slightly different than the certificate states.)
Here are the specs for the center stone:
Weight 1.05 CT
Shape MARQUISE BRILLIANT01
Color F
Clarity VS1
Measurements 9.41 x 5.5 x 3.39 mm
Depth 61.6%
Table 60%
Crown 12.5%
Pavilion 42.9%
Crown Angle 32.7°
Pavilion Angle 40.8°
Girdle MEDIUM TO VERY THICK FACETED
Polish GOOD
Symmetry GOOD
Fluorescence NONE
Culet NONE
Cut Grade N/A
Comments
UGS Appraisal Value N/A
here is a pic: (I tried getting different angles - this is my first taking pictures of a ring at all, so excuse me if I am not getting the right angles)
it''s 14k white gold, with the trillions totaling .58 F VS2
I paid $5,800 for the ring, please tell me that I didn''t get screwed...