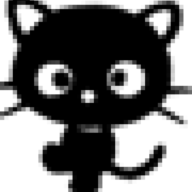 Joined

May 1, 2003
Messages

11
I recently made a diamond purchase from Jonathan at
Good Old Gold
. To sum it up, the experience was excellent! I would like to thank the people involved in taking time to help consumers like me find the perfect diamond: Pricescope,
Good Old Gold
(Jonathan, Marie and Christen) and Cary Horowitz of Horowitz & Atlass. Here is my Regent experience…
Before buying any diamond, I started to do research on the web. I read a ton of material, and found some of the best detailed information about the 4C's and advice on Jonathan's website and Pricescope. From the beginning I knew it had to be a square shaped stone. I looked at so many Princesses and Radiants and then finally came upon the Regent. I fell madly in love with the Regent diamond because of the hearts and arrows effect and its squarish shape.
After a month of research and reading forum posts and testimonials, I narrowed down my search to purchase from
GOG
because their site was by far the most informative. In the process of picking out a stone I emailed him several times with questions and requests to take more pictures of stones for comparison and he was very patient and accommodating each and every time. I found Jonathan's Regent inventory to be of a very high quality at very reasonable prices, but they didn't really have much 1ct+ stones to choose from. So the search was on! I worked with Marie of
GOG
and Cary Horowitz (Regent cutter) via email and phone to get a list of available Regents in the 1 – 1.2 carat, D – G Color, VVS1 - VS2 range. They worked very hard to provide me with what I was looking for and were very quick to respond to my requests and questions. They even provided me BrillianceScope results for each diamond before I decide to call in the stone to the store. But before I called any diamond into the store, Jonathan purchased a bunch of new Regents! Lucky me

My fiancé and I finally drove to Long Island, NY to meet Jonathan and hand select my Regent diamond. We finally decided on the 1.47 D VS1 Regent cut diamond with H&A. It was a bit larger than what I originally wanted and tad over our budget but we just fell in love with it. You'd have to see this stone in person to see how lovely and brilliant it is. Here are the stats:
http://www.goodoldgold.com/regent_1_47ct_d_vs1.htm
From beginning to end Jonathan has been prompt, professional and all the essential information he provides on his site is top notch in helping me make my purchase. To sum it all up, the whole diamond search and buying experience with
Good Old Gold
was very positive and a lot of that satisfaction comes from the service I experienced with Jonathan. You can work with Jonathan at a personal level; he is up front and honest about the quality of his stones. Jonathan is truly passionate about what he does.
We decided to get the Stuller 4 prong platinum setting. Here's a picture: