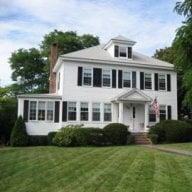 Joined

Nov 19, 2006
Messages

1,286
Just wanted to put this out there for anyone in the LA area in the market for an OEC (or antique/antique "replicas"). This weekend the BF and I went to Nobel Jewelry in Santa Monica (on 4th street near the promenade) and I spent probably 45-mins to an hour just looking around at different OECs and antique settings. I had read a lot on OECs on PS, but I really wanted to see some in person, and they had a bunch.
I probably won''t actually be "in" the market for a while, but the owner was really great and showed me tons of stuff. He had two cases, one of actual antiques and the other of the reproductions and modern pieces he makes himself. I had fun looking at stuff through the loupe and "geeking out" about diamonds as my BF put it. At one point, the owner tested me on what he had been teaching me about antiques...he put out 5 rings and told me to guess which were pre-1900 and post-1900 (I got it, thanks to my OEC vs. OMC education on PS
Anyways, it was a lot of fun, no pressure at all, and when I am ready to buy I will defintiely go back. There is something about the OEC that just really calls out to me...and hopefully this recommendation will benefit another PS member
RZ
PS There are two brothers who work there, but one of the two is the real expert...sorry I didn''t get his name!