http://www.jamesallen.com/diamonds/J-SI1-Ideal-Cut-Round-Diamond-1363423.asp
From their gemologist: "It will give you a beautiful sparkle and look stunning in any setting. This diamond is perfectly eye clean and has nice light performance. You will be able to view this diamond face up 6 to 10 inches from your eyes and not see its inclusions. If your eyes are able focus when the diamond is held closer than 6 inches, it is likely that only a sensitive eye or trained eye would be able to pick up on the inclusions."
Shape: Round
Carat weight: 1.40
Cut: Hearts & Arrows Ideal
Color: J
Clarity: SI1
Certificate: AGS
Depth: 61.8%
Table: 57.8%
Polish: Ideal
Symmetry: Ideal
Girdle: Thin to slightly thick
Culet: None
Fluorescence: Negligible
Measurements: 7.13*7.18*4.43
Crown Angle: 35.7
Crown %:
Pavilion Angle: 40.8
Pavilion %: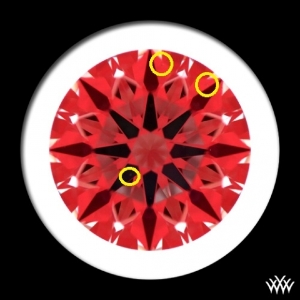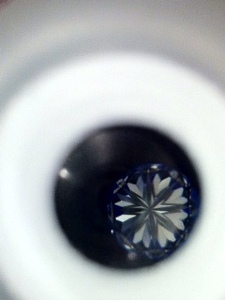 $8,420 after pricescope discount.