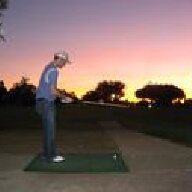 Joined

Mar 31, 2008
Messages

26
As a GIA graduate gemologist and Diamond buyer for my family business, we recently sent in the same diamond to each of the three major Labs sold online. Below are the results for the same "Certified" Diamond sent to all three Labs...

EGL International Ideal 1.50ct G VS2 + XXX, average market price $10500, Rapaport $10,500 per carat

EGL USA Ideal + 1.50 I VS2 XXX, average market price $9400, Rapaport $7800 per carat

GIA 1.50ct K SI1 with Very Good cut, symmetry and polish, average market value $6250, Rapaport $5200 per carat

This is the same diamond with three grading standards from all three major labs! Is this ethical, is it legal, do you really get what you pay for? This is an open debate in the jewelry industry as they are all considered "Certified" Diamonds...