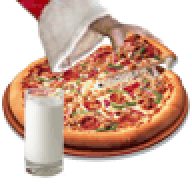 Joined

Jun 8, 2006
Messages

466
The GIA's and AGS's color grades are respected as being accurate and on par with each other. The GIA grades under light containing UV, the AGS uses filtered. Why isn't the 'undergrading' of those AGS stones that possess significant levels of fluorescence reflected in wholesale pricing? I say undergrading because I believe AGS should also attempt to mimick practical conditions.
And then the
Laboratory Grading Survey
(which occured after the GIA switched from filtered lighting) has me scratching my head. It showed the two labs pretty much agreed on color with the AGS actually softer more times than not. It doesn't add up unless there was only 1 stone in 17 possessing enough fluorescence to cause a color shift.