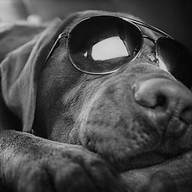 Joined

Apr 23, 2018
Messages

4,369
Can someone explain this in layman's terms?
If I have understood correctly, by adding the extra facet you create an additional angle that allows a cutter to hide more weight/depth without making the pavilion angle steeper.
And from what I'm gathering the facet isn't picked up in the girdle height measurement, nor the pavilion depth measurement. So when Facetware calcs cut grade it ignores the facet and sees it as 63 vs 64.9 in this case.
Is this about right
@Garry H (Cut Nut)
and
@Karl_K
?
If so I think a side view of the stone shows the issue more clearly. I tried to show the extra facet with a pink line. See how it provides a "ramp" of sorts to connect the pavilion and girdle. I'm sure this is exaggerated and it's hand sketched but maybe it conveys the point.