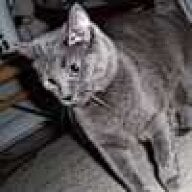 Joined

Jan 17, 2007
Messages

1,154
Perhaps this is just coincidence, but in looking at the diamond selection, some in person and some online, (in the .95-1.3 ct range, F-G, VS1-VS2) of a nearby B&M and running the info through the HCA (not all had enough info), only one of the GIA "Excellent" cuts got a < 2 HCA rating, and most were around 4. In contrast, this jeweler''s GIA "Very Good" cut stones for which sufficient information was available were all < 3 on the HCA.
While I know that there are other factors to consider for light performance that are assumed as constants in the HCA, including girdle and symmetry, are these what GIA uses to downgrade from EX to VG? All the EX and VG cut grades I have looked at so far fall within the GIA EX box shown on the HCA graph.
Should I assume that these stones will be inferior for other reasons?
How bad is "Good" or "Very Good" symmetry or a "very thin - med" girdle? Should I expect that these things would cause leakage that might make them poor performers despite a good HCA rating? Do such VG graded stones warrant a return-trip with an
Ideal Scope
(waiting for delivery of mine)?
Another issue is older stones with no cut grade that a vendor lists as "Ideal" (interestingly, only one had more than a "good" hca score). If they score well on the HCA are they worth a closer look? Do you ask the vendor to send them for regrading?
I''m curious, and also trying to evaluate whether the additional time is worth it, esp. since another PSer reported that this B&M, after some negotiation, came close to matching prices of PS vendors.
Maybe this is just an example of the limits of HCA and/or the imposition of additional criteria by GIA.
The most interesting stones were:
1.04 G VS1 GIA (2005, no cut grade -- angle info from GIA lookup)
6.52-6.58X3.93
vg/vg/no
med-sl thk
Depth: 60.0%
Table: 59.0%
Crown Angle: 35.5
Pav. Angle: 40.4
[1.1 HCA -- ex in all categories]
1.20 G VS1 GIA VG cut
6.77-6.82X4.24
ex/g/no
Depth: 62.4%
Table: 54.0%
Crown Angle: 33
Pav. Angle: 41
[0.9 HCA -- vg in spread, ex all others]