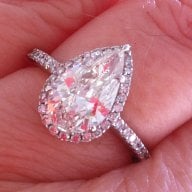 Joined

May 23, 2010
Messages

6,731
So, we have out of town guests, and they're on day 2. So far we have paid for every one of their restaurant meals: breakfast, lunch, and dinner. Plus snacks. They don't even make a move toward the check. There are 2 more days to go. BTW, we did not invite them, they invited themselves, with a "we'll be in your area, we'd love to spend a few days!" At least they're in a hotel
DH and I are so sick of this. We've had relatives come visit (a year ago), with literally 4 kids in tow, and we picked up the $100+ lunch bill (7 of them, 2 of us). We invited them for 2 pm, specifically so we wouldn't have to pay, but it turns out they skipped lunch! And the kids started whining, and the next thing you know . . .
Many year's ago, DH's dad passed away, the entire family went to a restaurant after the service. Yup. You guessed it, we picked up the $800 bill, even though DH was one of the youngest, poorest people there, just starting his career.
WHAT IS THE DEAL?!
In all our years of marriage (27!), we have had exactly 1 meal paid for by someone else. One. And that's because we gave my friend 2 nights free lodging and the meal was a lot cheaper than her hotel bill would have been. By far.
No one even makes a passing attempt to take the bill. Or offers to cover the tip. Or anything.
I'm starting to get kinda ticked . . .

Anybody have any hints on how to get other people to at least pay for their OWN meals?