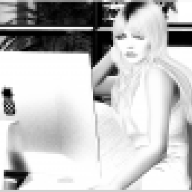 Joined

Jan 10, 2016
Messages

85
Hi everyone - great forum, really enjoying lurking!
This thread is more of a discussion than a show and tell although feel free to post anything you think may be helpful. I had started one other thread a few weeks ago; my long time BF and I have discussed getting married for a while now. Both of us are 56, so there isn't any rush associated with it - we both just like being married and would like to eventually - and sooner than later at this point for varying reasons.
Anyway here's the thing. I've been married twice before (he, once). Both of my other E-rings were round. I really do not want to repeat this shape, I'd like something entirely different. I've been looking at vintage and new stones and settings but I'm having trouble narrowing down exactly what I want because, well I like everything! I'm even open to heart shapes - something I never thought I'd want.
So, I'm left with trying to find out which shape will give me the most bang for my buck. A round looks like it would be out of the question regardless as he could only afford about .50 carat. It seems that several other shapes have more options for size and quality combined. He is trying hard to stay within a $2K budget (difficult, I know!) although we discussed me contributing as I have the money to do so - so perhaps for the entire thing $3k maximum but I think both of us would find that excessive.
I've also come to realize reading this forum that what I thought were my preferences actually are not. It would be easier to figure out if I could narrow it down better but honestly, I've seen some lovely not quite perfect stones here that have made me swoon just as much as perfect ones. I am drawn to somewhat warmer tones and do not care for large stones (lucky for him!); would like to have something somewhere between .75 and 1.25 (even that might be a tad too large). I'm fairly hard on my possessions, have small hands (albeit them a bit pudgy
). The the last 2 rings sat way too high up and used to snag on things. I also commute into NYC and take mass transit so I'm concerned about having anything too flashy on me.
As for settings I also gravitate to simple and streamlined. A solitaire would be fine for me if it had an interesting profile. Much as I enjoy looking at a halo - it really isn't "me". I also have a slight leaning towards things vintage over modern although, there is one Danhov setting that I am currently coveting which is incredibly modern in appearance but is only for a round stone (the Abbraccio Swirl Engagement Ring Style#: AE133). Plus, it's very pricey
I'd have to compromise a lot on shape and size of diamond to get that one.
So, basically I'm just trying to ascertain how others managed to narrow down their choices given the wide range of stones and settings available? Would love to hear feedback from the community. Thanks!
Laurie