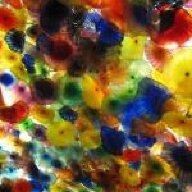 Joined

Oct 27, 2008
Messages

3,267
Hey all! This is my first time posting in coloured stones, but I think it's the right place for this post! So I'm fairly new to PS, and am, like everyone here, crazy about diamonds and gems and all things sparkly - but am, as yet, still fairly clueless by PS standards. I love the physics side of it all - I majored in physics for my undergrad and optics was my absolute favourite subject. I think gems are fascinating, and I would love to learn more. I think there are quite a few pro's/semi pro's hanging around this forum? Could you please share your experiences with me? I'll add a list of questions at the end to make what I'm looking for a little clearer, but first here's some background: I'm a final year physical therapy student living in Ireland, so I don't have much time on my hands or access to much in the way of gem education (unless someone knows something about gems and Ireland that I don't?!?) I will be moving to SoCal once I graduate this summer.
So here's what I want to know:
- How did you get interested in diamonds and gemstones?
- Do you have any qualifications in gemology or anything related? If so, what are they?
- Do you work in this area or is it a hobby? What does your work/hobby entail?
- I meant to say "gemology and faceting" in the title. Are there any faceters here? Same questions as above apply to you! (Have been addicted to
gemcutter.com
for the past few weeks!)
I found a
free gemology course
through the ACS website given by Barbara Smigel. It looks like a perfect place to start. Has anyone done this course or do you know anything about it? Looks great to me, but I'm a total amateur.
Overload of questions!

Thanks all... Feel free to point me to threads where this stuff has already been answered!