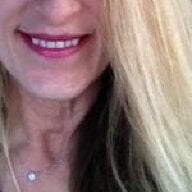 Joined

Jun 6, 2010
Messages

1,501
So here is a beautiful pair of Umablite Garnets that I bought.
Please know,,,,
It is going to be impossible to do these gemstones justice
with my camera.
I have really really tried.
They are so alive and juicy looking that they almost appear wet.
That's the best way I can describe them.
They are Umbalite Garnet, 1.6 ct pair, 7 mm each.
They are only slightly different in color....
The important thing to know is that they have this blue flash
going on, and they sparkle like mad, especially in indoor lighting,
but I don't happen to have any usable pictures showing that (the indoor lighting).
I don't have the knack of taking indoor photos without blocking the light
with my camera or my body....
Doug's images on his site admirably do these garnets justice, they are very accurate.
I have gotten a few tips from Doug on photographing gemstones...although I tend to be a rule breaker
Here is one of the vendor pictures and here is this morning's set-up for my photos....