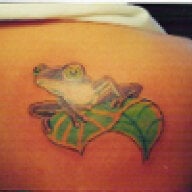 Joined

Dec 12, 2008
Messages

10,614
I found a garnet I like..I like it a lot. Bunches. I emailed and asked about extinction/half and half and closing up. It's a really nice size for me and the pictures were taken in the shade and sooo pretty. This is what I heard back about it..

Colours, well, I'd put it as a good medium but still quite bright. It does suffer a little from the usual "oval syndrome" that all ovals suffer from to some degree, with a bit of that half/half extinction depending on tilt. Its just in the nature of the shape. It does seem to close up a little bit, particularly in direct sunlight (but then alot of gems do) however it looks fantastic in outdoor shaded light (eg. under a tree, in the shadow of the house, etc). Under indoor incandescent lights at night, yes it does close up somewhat but it makes up for it with incredible flash and fire. So, yes, expect some darkening under different lighting conditions but overall its just a very pretty little umbalite garnet oval.

Anyone have any thoughts on this? I don't want something that's only pretty at uber specific moments..like the moon is in the 7th house and there's a light 5mph breeze from a north westerly direction and the humidity is 27%...but I know big fat bupkus about garnets and what to expect.

Holp holp!