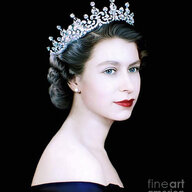 Joined

Oct 24, 2012
Messages

6,474
Schools are being closed (they were due to open in the morning, so, ya know... bit short notice) until after February half term (22nd) & will be reviewed then.

Stay at home. Only leave for food, medical reasons & exercise. Blah, blah, blah......

I am lucky as i work in a school & will continue on full pay, as well as be here whilst the girls learn remotely, plus Mr T doesn't take a financial hit either. But there are many, many parents & friends at a loss right now, about to watch the businesses they have built, then re-built after the first lockdown, about to go down the pan. My heart aches, not to mention the aching for all the loss of life this has caused.

Wish this pandemic would bog off now.

It's killing too many people & wrecking too many lives.