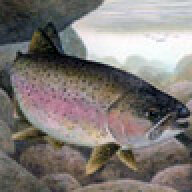 Joined

Dec 2, 2005
Messages

2,105
Hi all,

I'm looking for a simple gold ring with a bezel set garnet. Now I've looked in all my usual haunts and at the Fav Gold Designer thread, and I'm just coming up with nothin.

This is a general idea of the design and about the right price, if a tiny bit pricey (budget:under 250):

http://www.signedpieces.com/item.cfm?item_id=3601


But of course, without a pink sapphire and with a red stone of some kind--I'm not fussy as to what kind exactly, garnet is I imagine the cheapest and I like the color of a nice merlot garnet. Suggestions on type of stone welcome: I really want to hit that sweet spot where the rich yellow of the gold goes perfectly with the red of the stone.

I need it to stand up to everyday wear, go with everything, and have a nice rich yellow gold color. So I'm thinking 18-19k gold and a protective setting. I'm wearing it on my middle finger so it needs to be chunkier than my usual 2-3mm for ring finger.

I love the ancient Roman bezel look in Gurhan and Yossi, but I flat cannot afford those prices! Any ideas, oh ye PS colored stoners of fame?