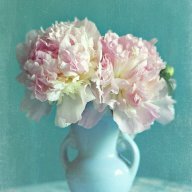 Joined

Jan 4, 2016
Messages

112
Hi everyone

David Klass is currently helping me rehab a French cut diamond eternity ring that I recently purchased. The platinum setting was in pretty bad shape, so we are recasting the ring. Depending on how many stones are in usable condition, we may have enough to make a full eternity ring, or to make nearly a full eternity with a small sizing bar in the back. I would like to reuse as many of the stones as possible, which may mean going for the full eternity.
For those of you with a full eternity ring, did you have the ring made in your current ring size, planning to deal with any change in ring size as you go along?
Or, did you have it made in a slightly larger size to allow for some wiggle room later on? If so, are there any suggestions to ensure a more secure fit (such as sizing beads)?
I am currently a size 4.25, for reference, and I was planning on asking for a 4.5 if we did end up going for the full eternity ring. (I may wear this ring in a stack, so I did account for this in my sizing.)
Thank you all for your help!