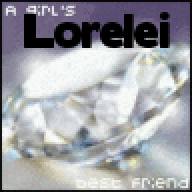 Joined

Apr 30, 2005
Messages

42,064
PSers, this is a new thread we can use to add what fragrances we are wearing and discuss them. Feel free to add as much or as little info as you wish, but a few thoughts on each scent could be very useful if desired so we can get a feel for each fragrance and decide if it is one we might want to add to our wish lists....
Some examples -
Name of fragrance and type, eau de toilette, eau de parfum, parfum extrait, cologne.
A description of how it smells, what does it remind you of, any pleasant everyday scents or other fragrances?
How does it last on the skin and it's strength, would you knock a skunk out at 20 paces or does the fragrance behave quietly and hover in the background? Or is it something in between?
Availability, where to buy or discontinued?
Do you need to reapply it or will the fragrance last you most of the day?
How does the scent evolve on your skin or does it stay fairly linear?
Do you use or like any body products that go with it?
The above are just some ideas and we don't need to use any particular format when posting.
I'll start.
Today I am wearing Kelly Caleche by Hermes in the eau de toilette version, I am planning on also getting the eau de parfum of this fragrance soon. KC was created by Jean Claude Ellena and released by Hermes in 2007, it is available in Hermes stores, Hermes online and some chosen retailers.
I like this fragrance very much as it is always present but soft. KC opens in a burst of iris and citrus, grapefruit to my nose, it's almost unpleasant on first spraying. But then the fragrance evolves, after it settles it's like baby leather, soft, slight citrus, rose and a little powder, it's quite gentle but lovely. To my nose it does not remind me of Hermes leather which was the inspiration behind the fragrance but it does smell like a very beautiful, classy, expensive leather, I find it's not as refined to my nose as Hermes leather but that would be hard to copy and who really wants to smell like a handbag...
Once the fragrance dries down, I find it's pretty linear, it doesn't change much but I find that's a good thing as I enjoy the dry down.
There are body products in this line but I rarely use those. It took me a while to ' get' Kelly Caleche as I found it a little weird and almost ' chemically' to begin with, but now I really enjoy it. It can pay to set a scent aside and try again some time later, often a fragrance that didn't click before might become a real love later.