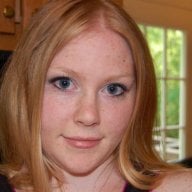 Joined

Feb 10, 2006
Messages

1,751
hey Musey,
I have been in this position and I have a message sitting in my myspace inbox and have never responded...for much different reasons than yours...however... I think you should just respond, keep it short and sweet and cordial. Do not apologize but thank her for her willingness to say she is sorry...

Dear Ex Friend,

Thank you for your recent email. I am glad to hear that you are moving forward with your life and I hope you find the peace and serenity that you are looking for. I am glad that you are taking steps forward.

Best Wishes,
Musey


short to the point and there is no real emotion. Plus its curt and it does not really invite more contact with you either.