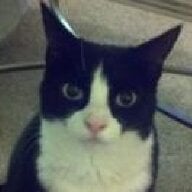 Joined

Aug 8, 2005
Messages

40,225
My name is Gypsy and I''m a dim sum addict. There is a pretty good place 2 minutes from my work... and well, I have to stop myself from going once a week. It''s expensive, it''s YUMMY, the parking is a PAIN... but I love it there. The servers know me, and are very helpful and encouraging when I try new things (I''m fairly adventurous) and... I''m addicted.

Any food confessions for you? Can any one commiserate? I feel like Karen at the Taco Place in Will and Grace.

And I''m not talking about the understandable chocolate issues either.