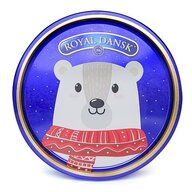 Joined

Jun 13, 2020
Messages

202
I finally decided to find a jeweler to get my two 1 ct pierced white solitaires set as earrings. I went to a higher end independent jewelry store first. Mind you I still had the tags on the necklaces, and the woman told me they weren't diamonds and that it wasn't possible to drill a hole through a diamond like the ones in them. They could set them, but they "wouldn't take them in as diamonds", and they could only set them in a basket - they wouldn't use the jump ring. And it was going to be $900. Needless to say, I was not impressed.

Second stop was a less fancy store. They were nice as pie, didn't care what type of stones they were (but also didn't question my assertion that they were manmade diamonds), found a perfect setting in a book (probably Stuller, but I didn't look) and they offered to replace the silver jump rings piercing the diamonds with platinum to match the settings. And at half the price of the first place. I have no idea if that's a great price, but the platinum settings in the book were nearly 4x the price of gold, so it seemed reasonable to me. I'll post some pix when I get them back in a week or so.
Do you think the prong of a stud can hide the piercing well?