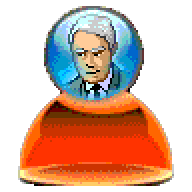 Joined

May 25, 2003
Messages

48
I read on this site (see link below) that these guys are buying super clean yellow and dark rough, then processing it, to turn them into white FLAWLESS stones...
They explain how they just get the nitrogen out and help the
stone "relax" to it''s natural state, and turn it back to it''s original color.
They make it sound so nice and ''soothing''... like a DAY SPA for your diamonds.
))
So, I am wondering... Is this really good for the diamond? Does it make it weaker? Less valuable?
If it''s so good, why isn''t it the ''norm'' and so we all have beautiful white ''D'' color stones to show off...??
Anyone care to comment? Thanks!
See link below:
http://www.betterthandiamond.com/loose_phoenix.htm