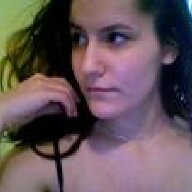 Joined

Jan 29, 2009
Messages

353
I have an absolutely gorgeous ring I got from my grandmother about 3 years ago. Its a 14K gold hand crafted ring designed especially for her. It was a gift to my grandma, from a long time love
. I'm not good at describing unique characteristics but I will try my best. The band has a split shank design. Each side has 2 skinny bands instead of 1 thicker band. One skinny bands on each side is paved and one is smooth, but there are no diamonds in the band. the center is a pretty flower made of gold. Inside this gold flower WAS a small emerald held by 4 prongs.If I were to guess the emerald was a .07 of a carat. On each side of the flower holds a diamond. They are about .02 each.
The emerald was lost and I would like to replace the center stone with a yellow cannery diamond. .07-.10 Where is the best place for me to find such a small eye clean stone and do you have any recommendations for the labor? I want to find a trusted company to set the stone. I wouldn't want it falling out due to poor work.
Sorry for the tease. I would like to wait until I get closer to finding a stone and person to do the work on this ring, then make a nice before and after post but I know you guys will be drooling. I have never seen anything like it on price scope and the craftsmanship is unbelievable.!!!
Thanks
I Love My Sailor