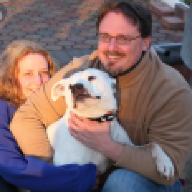 Joined

Apr 12, 2016
Messages

24
Hi all,

I'm looking to buy an engagement ring. Classic type platinum band with a round solitaire diamond around 1 ct. (basic, elegant nice ring)

To be honest, I know next to nothing about diamonds or where to buy, but she is kind of picky when it comes to jewelry.

Please pick me out what you would think is the best bang for the buck from a reputable online vendor.

Budget is $5-$6k range.(From my understanding your money goes a lot further with online vendors compare to Zales or Jared, etc.

Also, I don't even know her ring size. Any suggestions on what to do about that? If I ask her it will give it away.

Thanks in advance!