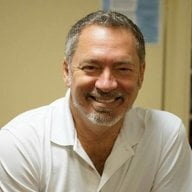 Joined

Mar 28, 2001
Messages

6,324
It arrived today.

Heading on a mini vacation tomorrow but as I play with this more ... there will be more to come and a full tutorial. As the BrillianceScope gives an indicator of how a diamond will appear in direct light conditions (measuring those aspects) the Isee2 analyzes very different aspects which affect moreso how the diamond will appear in ambient light and diffuse light conditions and is the first device (I know of or have ever seen) to digitally measure optical or 3 dimensional symmetry. I have a SLEW of diamonds to test on this including brands, unbranded, etc. H&A, non H&A and every kind of stone under the sun.
Here''s a teaser. Costas ... if you''re reading this is your stone.

9.8 is the highest known score on this machine as far as I know. More to come ...
Hehe... wub dem toys.

Peace,
Rhino