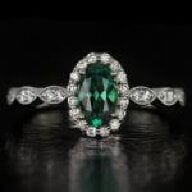 Joined

Apr 13, 2015
Messages

269
I have my first CAD for my ring! But, I would love love love input on it.
So, I know a lot of people are already familiar, but as a reminder, what I had originally wanted was a combination of two different rings. Essentially, I wanted this design: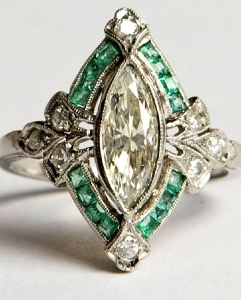 However, I wanted sapphires where the diamonds are, and where the emeralds are, I wanted a halo with each diamond in its own individual "section" as seen in this ring: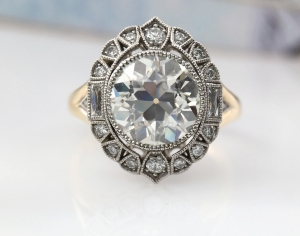 I've just gotten an email with the top view that was created. I was told that they could not fit the individual halo design I wanted because there was not enough room for 4 stones and 3 stones was too little. They could have made the stones bigger so 3 stones wouldnt have any gap but then it would protrude out and be bulky, which is something I had already expressed concern about (I don't want this to look too bulky). So, this is what they came up with to try and meet my desire for a non-standard, non-bulky halo.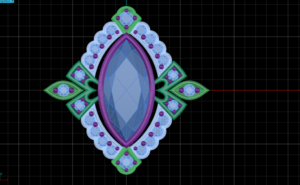 I know tastes and styles are very personal things, but I would LOVE to hear what you think.
Also, on a different but related note, I had originally wanted the ring to sit up a bit so that a band could fit underneath, though I would not need a band to sit flush with the ring. I was thinking that sometime in the future, I'd love to get a ruby stacker to wear with it to symbolize my cousin who passed away (she was a July baby). They said they can do it, but I need to keep in mind that when I'm not wearing a band with it, the engagement will still be raised up. I realize this, of course, but now I'm questioning if this is the best idea or not? I don't generally mind a higher profile, but I don't want anything too high. They also told me that the other option is to cut a notch underneath for where the band can sit. However, in that case, they would have to make the band now before they finish this ring, and I wasn't really planning to get a band anytime soon. Thoughts?