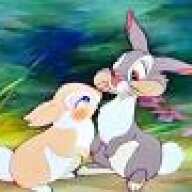 Joined

Jun 27, 2011
Messages

20
Hello
I am new to PriceScope and I really appreciate all the good advice I have been reading thus far. I wanted some input while my bf and I are looking for a 2-3carat Asscher cut diamond.
We have a couple issues, and maybe we can get some perspective knocked into us
We are visual people and we prefer to see a ring, Mounted, on my finger, BUT none of the stores we've been to (and we've been to LOTS in different cities in TX.. where we live) carries any mounted Asschers for comparison, which makes buying online difficult. I've seen video comparasions by
GOG
and looked through SO many forum posts but in the end, I need to see the Asscher, on my finger, in some sort of setting so I can get a sense of how the end product will turn out. BTW I"m a 4.5 - 4 3/4 ring size.
1) First question is, IS there an appreciable difference in the spread where an asscher really will look larger between an Asscher measuring in the 7.5X7.4mm versus a 8.0X7.7mm (so on the lower to mid 2 carat range versus higher to 3 carat range) We've seen loose stones but they look very similar and we're always told they look different when set. Plopping the stones on a setting doesn't really do it for me, it's all slanted and uneven. Can anyone tell us how appreciable it looks when set between the 2 sizes?
2) The other point is, between all the different sites and jewelry stores, we don't know if we are being too picky. Sarin Reports/ Ideal scopes are apparently hard to come by Everywhere we've asked except
GOG
, it makes me want to forgo it altogether. Should we even worry about a VG/VG versus EX/EX polish and symmetry? What about an "ideal" cut versus a very good cut? When we see these loose stones, they all look pretty good. No dark rings where light escapes, steps cuts are distinct, nothing we can pick out. So how important is a Sarin report? And
Idealscope
? I feel like we need this information to make sure we are getting a great cut and stone for our money, but if we don't get it, are we missing out? What's important is that I like my diamond right?
3) Does anyone have experience using Leon Mege for their loose stone And custom setting? What we are deciding on thus far is between Leon Mege and
GOG
. I know LM is known for custom work, that's all I read about... but what of their loose diamonds? Do They do Sarin reports? I'm wondering about the experience anyone has had with LM for helping pick out their stones.