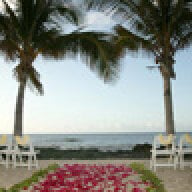 Joined

Nov 30, 2005
Messages

2,216
WHAAAAAAAAAAAAAAAAAAAAAAAAAAAAAAAAAA
*cough* *cough*
WAAAAAAAAAAAAAAAAAAAAAAAAAAAAAAAAAAAAAAAAAAA!!

Well, there''s (naturally) a problem. The bridal shop was suppossed to get back to me with the due date of a rush order. I was originally quoted Feb 20th at the latest. I didn''t hear back from them so I called and
now
they''re not even sure Alfred Angelo is doing rush orders this winter and they haven''t heard back from the manufacturer about the rush order.

But there''s one all in white in my size. The ivory is one size bigger and in one size smaller.

I''m not sure about pure white. Perhaps I could pull it off if I got a tan at a salon? I turn gold when I tan.
I''m also wondering if it''s possible to get a seamstress to take off the white trim and replace it with color trim? What do you guys think?

I''m off to David''s bridal... (I must masochistic) They have a style very very similar to this one in my presumed size, so I''m just going to go see.