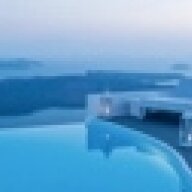 Joined

May 25, 2016
Messages

9
Here is what a few weeks of education and reading has brought me to. I have a few diamonds here that I will be considering to be placed into a halo setting.
I have a comfortable budget of about 9k...though small, I'm confident I can find a diamond that will be on fire and full of radiance.
I've been leaning towards a
white flash
ACA
rated diamond because of the exceptional cut they have but am open to suggestions of like diamonds from other dealers for a better price, to get more size or a higher color
Thanks for any help from the community. I "think" Im on the right track finally.
This is from
white flash
http://www.whiteflash.com/loose-diamonds/round-cut-loose-diamond-3607955.htm
and
JAmes Allen
https://www.jamesallen.com/loose-diamonds/round-cut/?CaratFrom=0.93&CaratTo=30&Color=I,H,G,F,E,D&Clarity=VS2,VS1,VVS2,VVS1,IF,FL&Cut=TrueHearts&PriceFrom=200&PriceTo=7750&ViewsOptions=Images&TabSelected=3&advancedParameter=PriceSliderTop&showAdvanced=show&DiamondID=966022,1107645,1003596&Polish=EX,ID&Symmetry=EX,ID&Lab=&Flour=&DepthFrom=45&DepthTo=80&TableFrom=50&TableTo=83