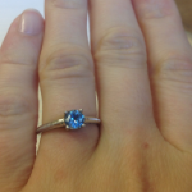 Joined

Dec 27, 2015
Messages

69
Dear PS members,
I joined the forum back in November, five months ago! Yup, this is all the time it took to get my engagement ring. It was worth it!!!
I don't know if some still remember all the help that was given to be, both regarding the stone and the designer for the setting. The stone changed a lot and ended up being a Montana sapphire from Master Cut Gems (we started with an alexandrite in mind!). The designer, Sally from Heart of Water and her goldsmith Pomme, never changed, though the design has (so much)!
We love the result! Elegant and subtle, with a romantic look. It was hard to visualize the dimensions with Sally's pictures since she never sent us a handshot, so since the first time I saw it in person I am completely amazed by the delicate details, being soo tiny!!! The stone mirrors the colour of my eyes, and we find it pops up just the right amount. A true perfect match! The ring as a whole is very discreet, especially compared to many of breathtaking pieces that circulate here, but we like it this way. It's nothing astounding, but totally charming
So... Here are the pictures! (can't stop shooting them!!!)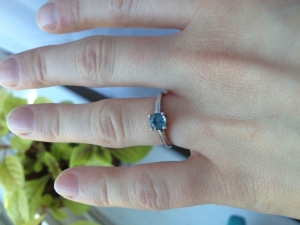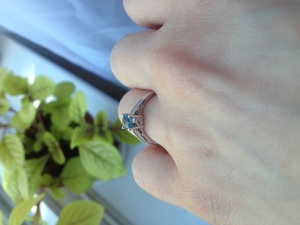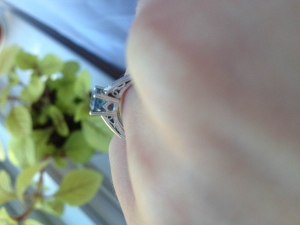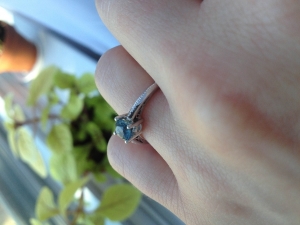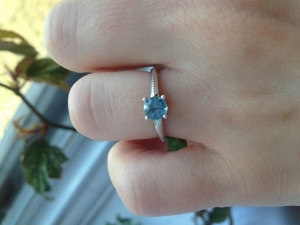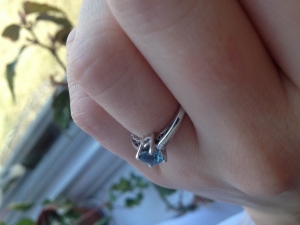 I'm sorry, I have no idea why they appear horizontally and wasn't able to change it...
Again, many many many many thanks for all the help... This beauty would have been absolutely impossible otherwise!!!

Lucía